Event: SLMCCM-WHQM to host Asia Pacific Bioethics Education Network (APBEN) 2023 Congress
| February 11, 2023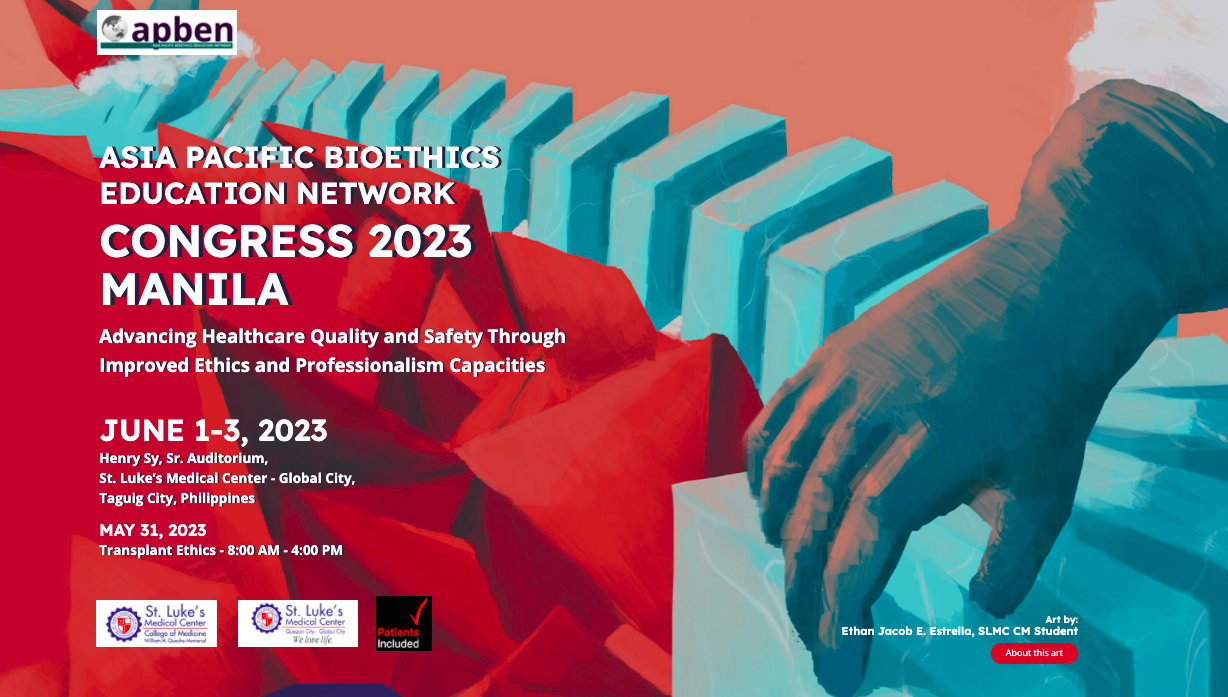 Mabuhay!
The St. Luke's Medical Center College of Medicine-William H. Quasha Memorial (SLMCCM-WHQM) will be hosting the Asia Pacific Bioethics Education Network (ABPEN) 2023 Congress with the theme "Advancing Healthcare Quality and Safety Through Improved Ethics and Professionalism Capacities".
The hybrid event (in Manila, or via online) will be held from 1 to 3 June 2023. The on-site congress will be held at St. Luke's Medical Center – Global City, Taguig City, Philippines.
The will also be satellite activities which will include a pre-APBEN Masterclass on 31 May 2023, and workshops around values education, clinical ethics capacity building, and interprofessional education.
The congress will feature a range of topics to be discussed by an excellent roster of invited faculty: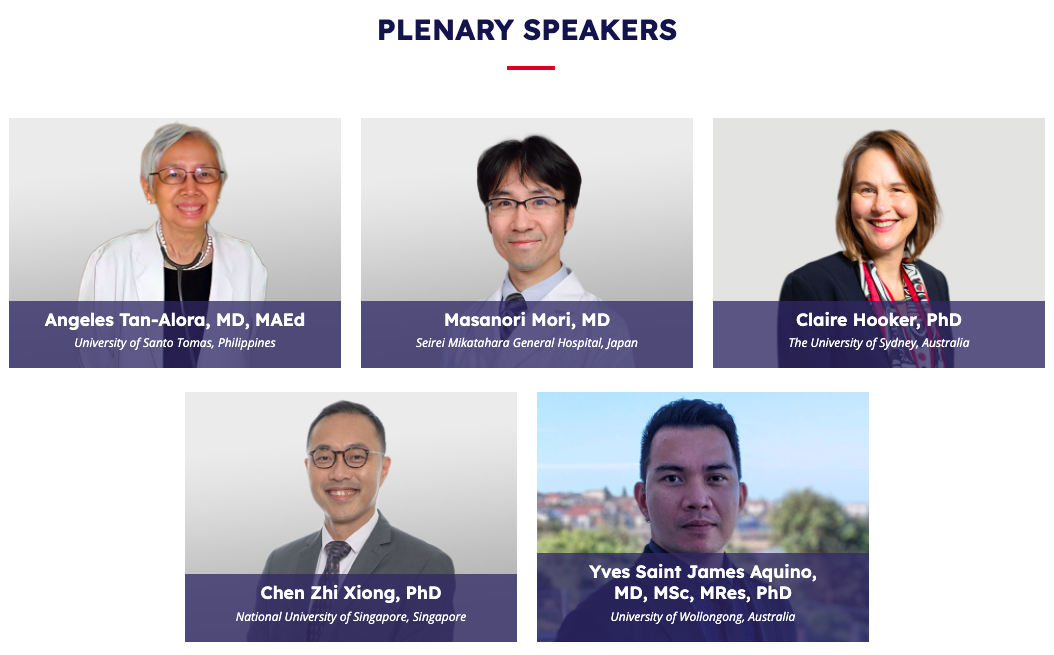 Moreover, the congress will showcase a collaborative environment where healthcare practitioners and educators can initiate and engage in meaningful conversations. We are also inviting submissions on the following topics:
Health professions education
Clinical ethics
Research ethics
Global bioethics
Donation and transplant
Bioethics education
Professional development
Healthcare systems
Registration opens 28 February 2023 until 15 May 2023! Early bird registration is open until 15 April 2023 only!
Come join us on-site or online! It's more fun in the Philippines!
Stay tuned for more details!
******************************
👇  Take note of the following links
Submission of abstracts (oral, poster, Pecha Kucha) until 28 February 2023 (Philippines Time: GMT +8 hours):
https://forms.gle/uRycgJpgBdK6Ar9c6
Visit the official Congress Website for more info:
******************************
The APBEN was established in 2018 as part of an initiative led by the Chinese University of Hong Kong. Bioethics education is vital in assisting students, professionals, policy makers and the public to understand and address the ethical, legal and social dimensions of policy and practice.
APBEN aims to bring together academics and professionals working in bioethics education in the Asia Pacific region to create connections, facilitate collaboration and share ideas and innovations to enhance bioethics education.