OASIS: SLMCCM Open House 2021
| February 13, 2021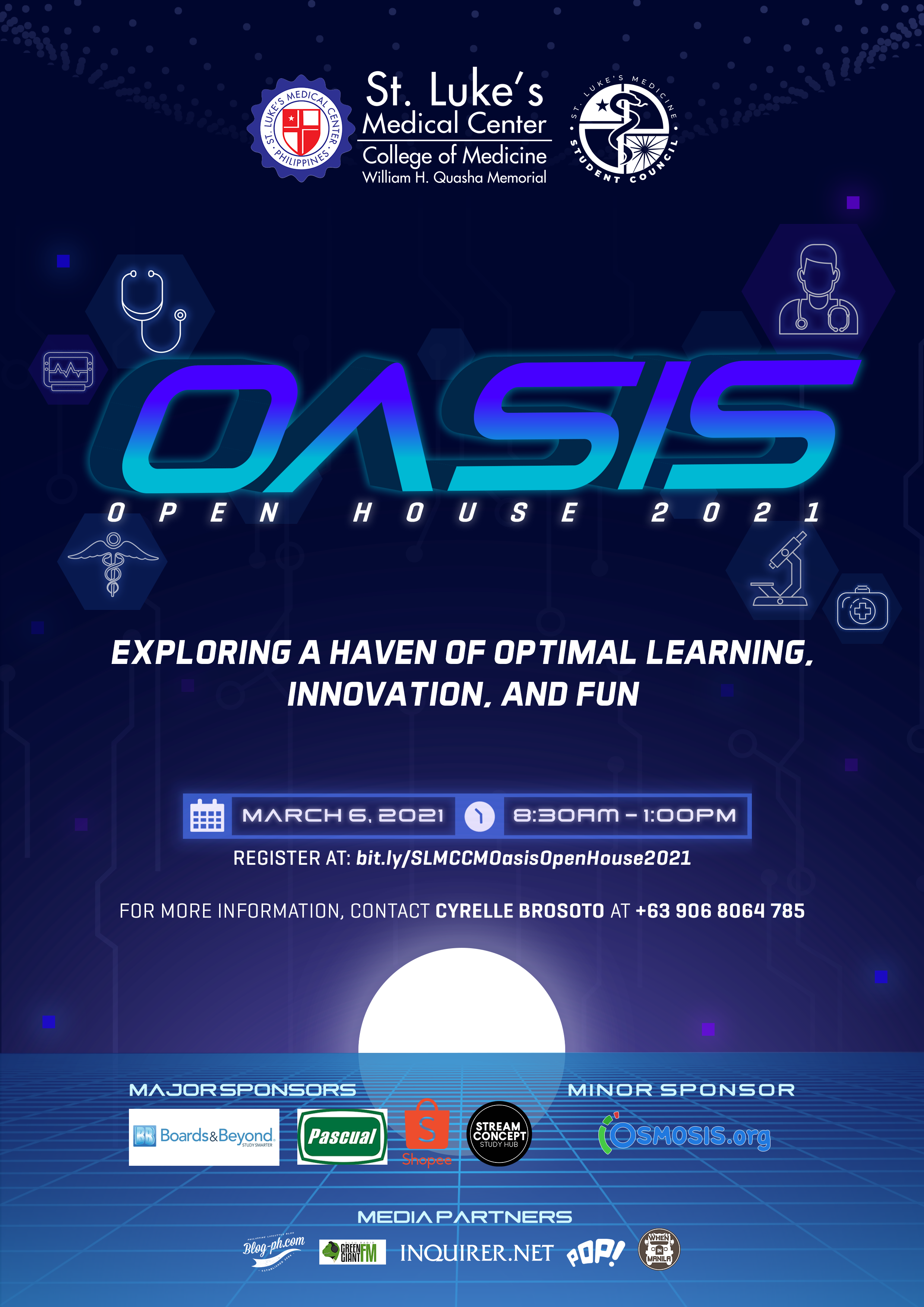 SLMCCM-WHQM once again obtained a 100% passing rate in the most recent board exams. For the past years, we have been gearing towards excellence and that holds true even in the advent of the pandemic. Want to find out how?
This year we are bringingto your homes on March 6 as we conduct our first ever online open house. We are inviting all undergraduate students, graduates of pre-medicine courses, and anyone aspiring to become a medical student to come and join us.
Know more about our scholarship and admission requirements. Have a virtual tour around the campus and meet the different student organizations. Witness performances from our very own Performing Artists' League. Get your exclusive St. Luke's kits, win prizes and much more.
This happens only once a year so don't miss out. Pre-register through this link: http://bit.ly/SLMCCMOasisOpenHouse2021
For inquiries, you may reach us at studentaffairs@st-lukes.kestrel-prod.com or through Cyrelle Brosoto at 09068064785
Co-presented by:
Boards & Beyond
Stream Concept Study Hub
Pascual Consumer Healthcare Corp
Shopee Philippines
Also brought to you by:
Osmosis
Official Media Partners:
Inquirer.net
Green Giant FM
WhenInManila.com
Blog-ph.com
#OasisOpenHouse2021
#LukanDoBoth
Pub by: John Lloyd Sawal