Save the Date! 4th Dr. Robert F. Kuan Memorial Lecture
| October 5, 2022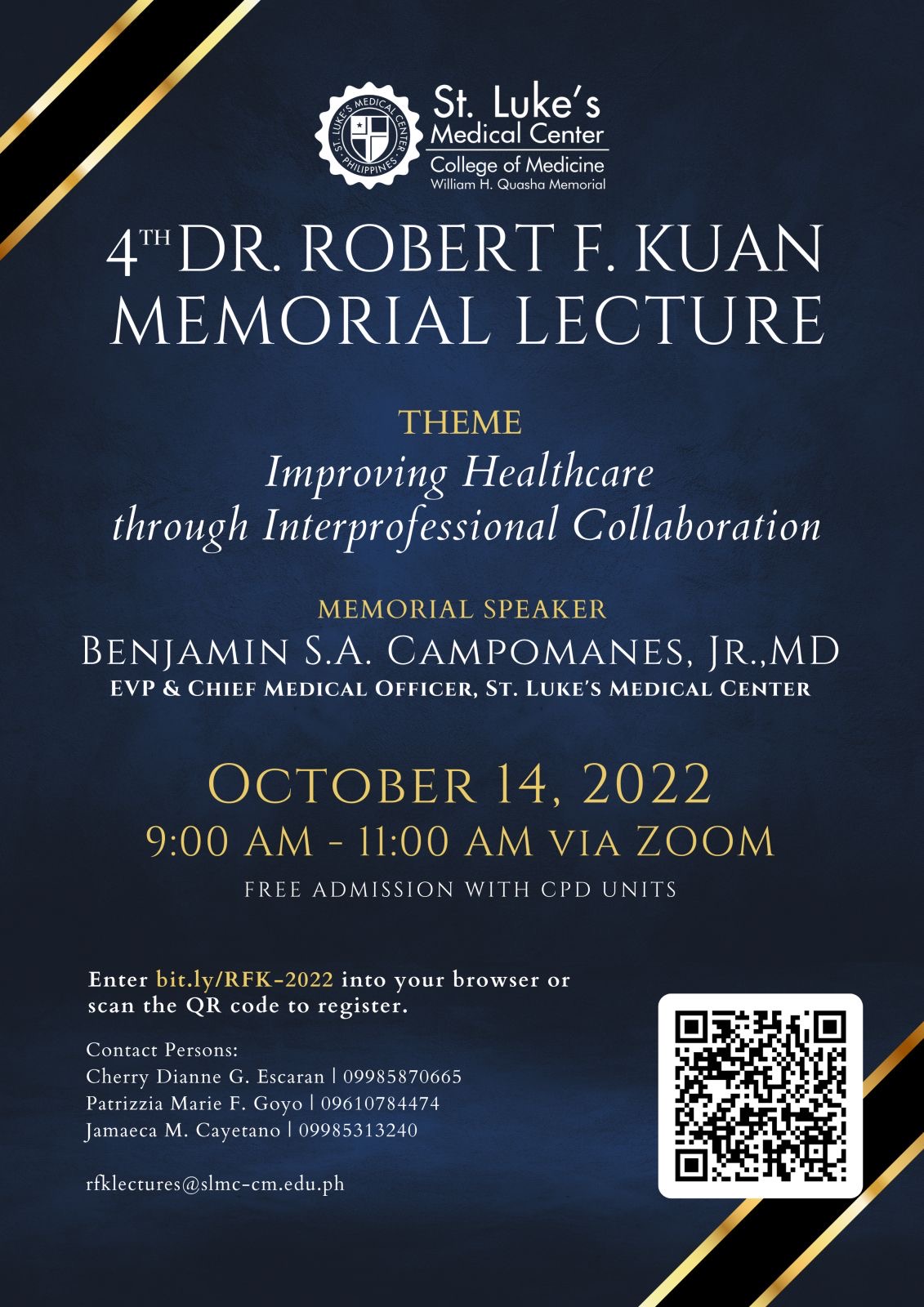 The St. Luke's Medical Center College of Medicine – William H. Quasha Memorial (SLMCCM-WHQM) cordially invites the St Luke's community to the Fourth Robert F. Kuan Memorial Lecture with the theme "Improving Healthcare through Interprofessional Collaboration" in honor of the late St. Luke's Medical Center and College of Medicine Chairman of the Board of Trustees Mr. Roberto Fung Kuan. Let us also look forward to this year's memorial speaker, Dr. Benjamin S.A. Campomanes, Jr. – the EVP and Chief Medical Officer of St. Luke's Medical Center.
This event will be held on October 14, 2022 (Friday) 9:00-11:00 AM via ZOOM. 
This is open to all St. Luke's faculty, alumni, consultants, fellows, residents, students, nurses, and other allied health professionals.
Admission is free and CPD units will be applied.
***************************************************
Scan the QR code or click on this link to register: bit.ly/RFK-2022
Contact Persons:
Cherry Dianne G. Escaran – 09985870665
Patrizzia Marie F. Goyo – 09610784474
Jamaeca M. Cayetano – 09985313240
e-mail Address: rfklectures@st-lukes.kestrel-prod.com