SLMCCM Students bag awards in the 5th APMC-SN National Convention
| April 14, 2022
Medical students of St. Luke's Medical Center College of Medicine (SLMCCM) bagged major awards during the 5th Association of Philippine Medical Colleges – Student Network (APMC-SN) National Convention held last April 10, 2022.
Firstly, the group composed of Patrick Joshua T. Gallura, Jose Rafael M. Aldaba, and Gaius Sulpicio G. Yu III, and their coach Dr. Pacifico Calderon, prevailed as CHAMPIONS in the National Medical Quiz Bee 2022.
Secondly, Catherine Joyce B. Brillantes was one of the Top 10 recipients of the "Mga Natatanging Mag-aaral ng Medisina ng Pilipinas (MNMMP)" Award. The said award aims to provide recognition to outstanding medical students in the country who have emphasized their roles as nation-builders and social catalysts, particularly those who have demonstrated exemplary academic and research accomplishment, leadership and organization involvement, and socio-economic engagement, in the service of the people and the Filipino Community. Ms. Brillantes also serves as the National Vice-Chairperson of the Philippine Medical Students' Association.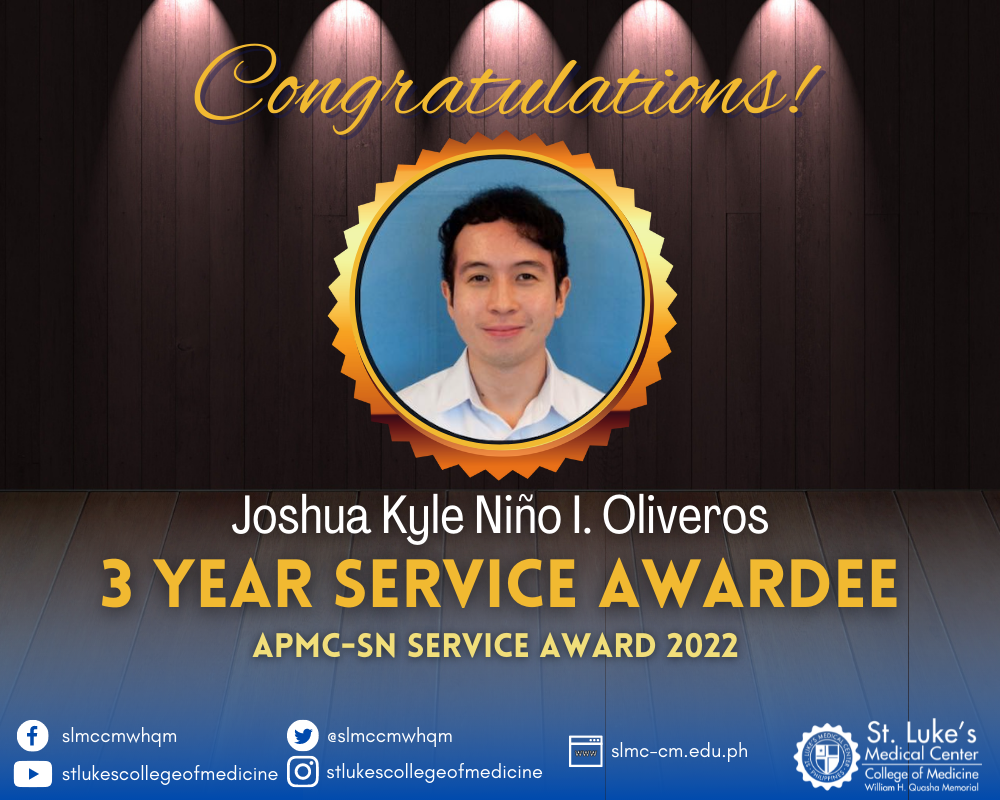 Thirdly, Joshua Kyle Niño I. Oliveros was one of the 3 Year Service awardees. The said award aims to recognize those in the APMC-SN Board of Officers who have shown their dedication to the organization through their outstanding service over the years. Mr. Oliveros currently serves as the National Secretary-General of the APMC-SN.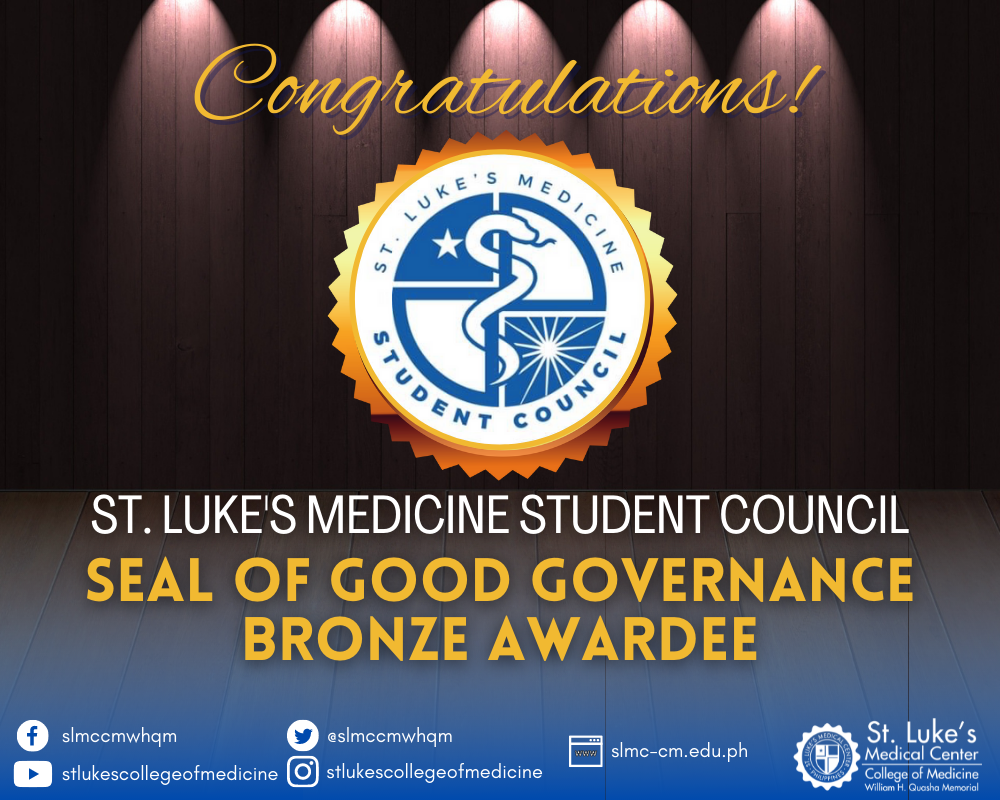 Finally, the APMC-SN named the St. Luke's Medicine Student Council, lead by Jose Gabriel P. Salazar, one of the Bronze Awardees for the Seal of Good Governance.
Your SLMCCM family is overwhelmed by your accomplishments and couldn't be more proud of you!