SLMCCM-WHQM Planetary and Global Health Program's Inaugural Director is one of The Outstanding Young Men (TOYM) 2022 Awardees
| December 9, 2022
Another feather in your cap! 
Congratulations to our very own, the stellar, Dr. Renzo R. Guinto for being one of "The Oustanding Young Men (TOYM) 2022 Awardees for Health and Medicine"!
"As a physician, now I'm treating 2 patients, not just people but also the planet… And so this recognition is not just really an award but an inspiration for the decades ahead, because we have so many challenges that we'll need to be confronting. And we need to all work together to achieve healthy people and a healthy planet."
Dr. Guinto is an Associate Professor of the Practice of Global Public Health and the Inaugural Director of the Planetary and Global Health Program of the St. Luke's Medical Center College of Medicine – WHQM (SLMCCM-WHQM). Last year, he was appointed as one of the 16 members of the National Panel of Technical Experts (NPTE) that advises the Philippine government on advancing and translating climate science in the country.
Your Lukan family is very proud of you!
#SLMCCM #Lukandoit #Lukandoboth #GalingngLukan #PlanetaryHealth #GlobalHealth #TOYM2022
*********************************************
The Oustanding Young Men (TOYM) 2022 Awards with the theme "Rebuilding the Nation, Stronger Together" aims to recognize Filipinos ages 18 to 40 who had significantly contributed to the development of his/her community or industry. The Finalist, as distinguished members of society, would inspire the youth to be catalysts of change. By spreading positivity and initiating goodwill, the honorees play a vital role as inspirations for all Filipinos.
The 10 honorees were announced at a gala night in Pasay City hosted by the award organizers Junior Chamber International (JCI) Philippines and the TOYM Foundation.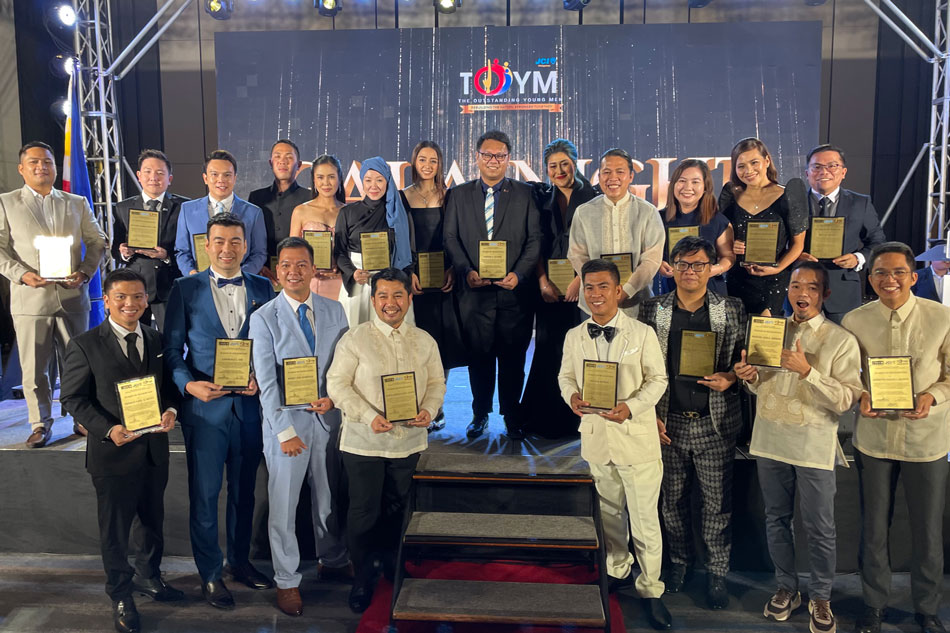 The 21 finalists of TOYM 2022. Photo credits: Anjo Bagaoisan, ABS-CBN News
Dr. Guinto giving his speech on how climate change is growing to be the biggest threat to global health. Photo credits: Anjo Bagaoisan, ABS-CBN News