Sagip Bayan - Student Group (AY 2021-2022)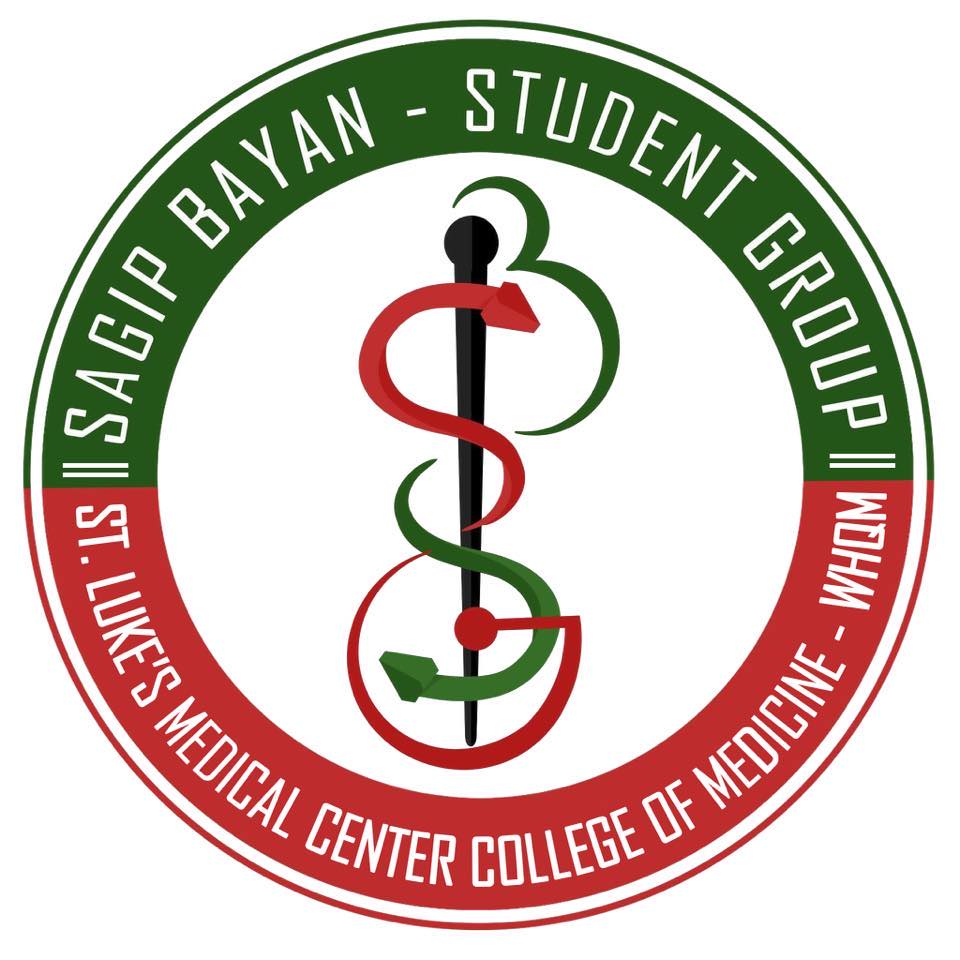 The Sagip Bayan – Student Group (SBSG) is an organization of the St. Luke's Medical Center College of Medicine – William H. Quasha Memorial, with the purpose of cultivating the minds of our fellow medical students the value of social responsibility and community service. We take pride to be an active local member organization of the Asian Medical Students' Association – Philippines (AMSA-Phil) and the International Federation of Medical Students' Associations (IFMSA).The mission of the group is to provide activities that will enhance both technical competencies and social responsibility among its members. As the prime organization in the college, we envision to produce holistic, passionate, and determined medical doctors.
LAZARO, Kris Yvan Ma-ri S.
President
MAGALIN, Reham A.
VP for Internals
BENAVIDEZ, Keanu Renzo F.
VP for Logistics
GARCIA, Audrey S.
VP for Finance
LORICO, Madeleine Ruth J.
Secretary General
CO, Marc Fredrick P.
SCOPH Head
HAYAWAN, Marissa Mychee J.
SCORP Head
JARO, Ma. Christelli L.
SCORA Head
BAUTISTA, Liam Gabriel I.
SCOME Head
PARAGAS, Arra Celina S.
SCOPE Head
PASCUA, Maria Clara S.
SCORE Head
BANZON, Roma Kishia I.
SCOE Head
ESTOCE, Rey Hikaru Y.
SCODRRM Head
DELA CRUZ, Pamela Rose F.
AMSEP Head
SUMBILLA, Kimberly Ann M.
Publicity Head
PASCUA, Clayvon J.
Membership & Alumni Head
SANTOS, Shaine Dominique, C.
Publications Associate Heads
CAPARAS, Alethea Mari
SCOPE Associate Head
JAVIER, Rafaella A.
SCOPH Associate Head
GUZMAN, Imee, L.
SCORP Associate Head
VENTILACION, Van Irish, S
SCORA Associate Head
PEREZ, Patricia Felise, N.
SCORA Associate Head
VILLAMAYOR, Merimae, S.
SCOME Associate Head
PEREZ, Elinor Angelie M.
SCORE Associate Head
MALIG, Royce Krisha A.
SCODRRM Associate Head
CABOTAGE, Michael Hedrick, R.
AMSEP Associate Head
ORDONEZ, Vivienne May B.
Associate Secretary Head
ASPERILLA, Dana Faye D.
Internals Associate Head
GATCHALIAN, Francine Angela, S
Externals Associate Head
SANCHEZ, Alfonso, T
Finance Associate Head
Organization Email: sbsg2021@gmail.com
Facebook: https://www.facebook.com/SagipBayanStudentGroup
Instagram: @sagipbayan
Twitter: @sagipbayan