Spice of Life: A Medical Doctor's Passion
Article | December 18, 2020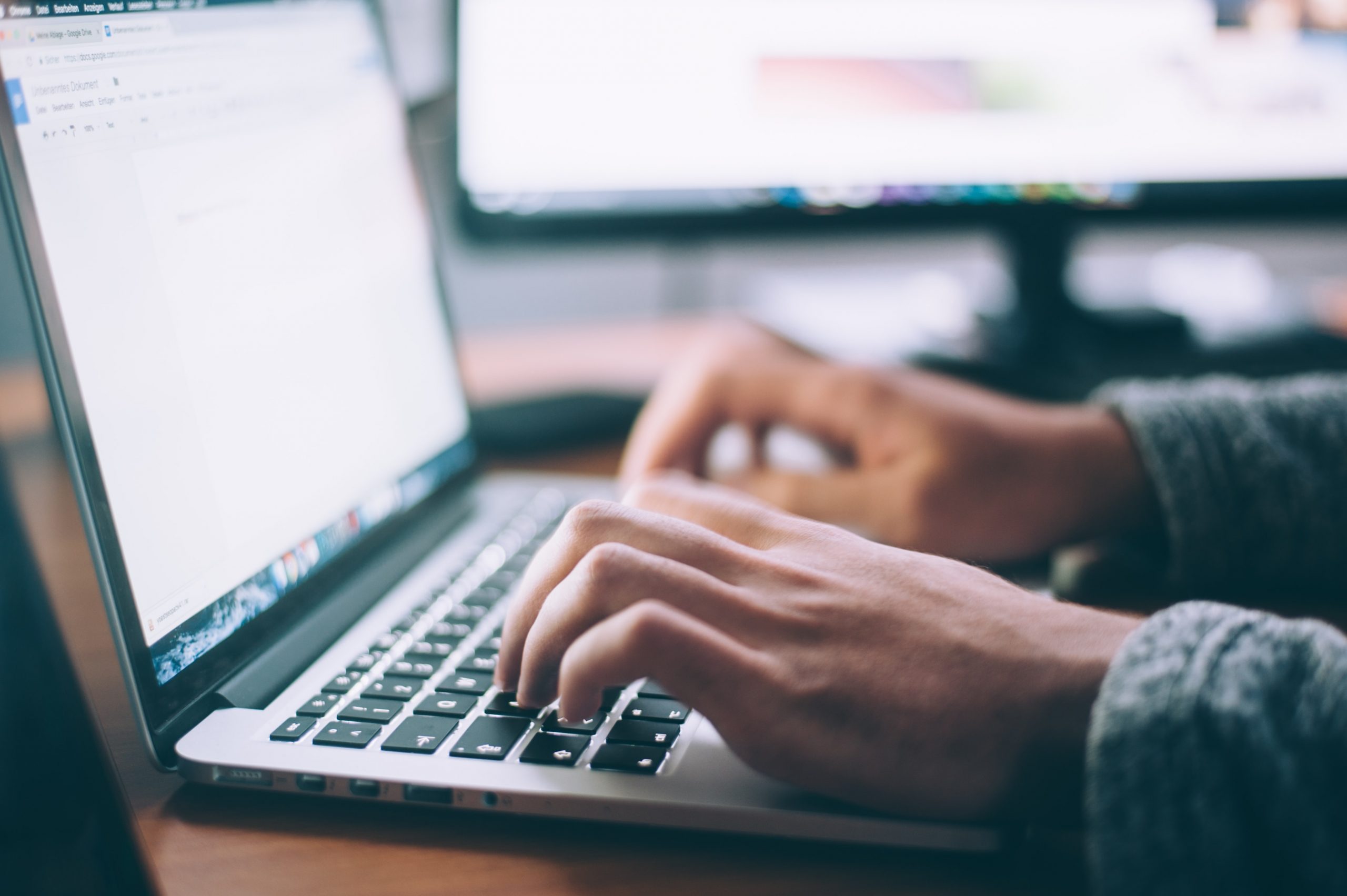 Spice of Life: A Medical Doctor's Passion
by Claisyl Casiwan, Melanie Grace Impas and Romeo Roque Suclad Jr.
If your passion is medicine, is there room for anything else? It's a question we've all wondered at some point in medical school. The answer?
Yes. Absolutely. Three of our very own physicians from St. Luke's College of Medicine are proof of this. They do more than just teach, do administrative work, and see patients. These role models teach us that doctors can be passionate about a lot of other things—just like the rest of the world. It's a matter of looking beyond what we see, like a hidden story waiting to unfold.
Dr. Francis Moria – "The Poet"
Even at an early age, Dr. Moria's grade school library's paperback books pulled him towards writing. They brought him a gush of words that needed to be written. Later on, he began writing down his thoughts and the events of the day, nonchalantly beginning his writing journey. In high school, his English teacher took notice of his work and encouraged him to join the school paper where he trained in different areas such as news and editorial writing. Local writers and editor-in-chiefs of newspapers from Tarlac came to his school to train them to write. He was even able to join the Regional Secondary Schools Press Conference after winning in a feature writing contest. 
With college fast approaching, Dr. Moria had his eyes set on his childhood dream of becoming a doctor. He took up Biology as his pre-med course in Ateneo de Manila University. To his surprise, however, he never stopped writing. One time during his freshman English class, they were assigned to write a poem. It was at that point that he fell in love with poetry writing. During his free time, he would write. When opportunity allowed, he even approached his English or Filipino professors privately to show them his work and ask for critique, suggestions and recommendations. He then joined his university's literary publication called "Heights" with a sole focus on essays and poems. They would meet up to critique anonymous poems—his included.
He loved reading as much as he loved writing. During his youth, he enjoyed reading fictional books such as the Hardy Boys, Stephen King and many more. But when he reached medical school, his paperback fiction novels turned to textbooks. Studying page after page was not a burden to him because he truly enjoyed reading. Several years later and even up to this day, he has kept this tradition of constantly reading and writing, although now he has shifted his content into nonfiction—journals and papers. 
At present, he also hones his interest for food and travel by contributing review articles to blogs such as Zomato and TripAdvisor. He is also the Vice Editor-In-Chief of the Philippine Journal of Pathology where he reviews scientific journals— not only the grammar but also the content, viability of the study's methods, formatting, tables, graphs and labels.
And what is his advice to those aspiring to juggle their ultimate dream with their hobbies? "Treat hobbies and interests as a therapy. The demands of medicine are terrible, which is why you hone your non-med interests so you can use it as your outlet⎯ not to mention the contribution you give to the world no matter how small. Don't let go of something that makes you happy, because it will be the key to making you more relaxed and more productive." 
Dr. Lenard Ona III – "The Film Photographer"
Dr. Ona held his first camera when he was in the 5th grade: a PENTAX K1000 given to him by his father. At that time, cameras were complicated and not everybody had the luxury of having one. And so, he would usually be the one taking pictures at family gatherings.
The start of the 21st century brought about with it the advent of digital cameras. However, he didn't take interest in them because he believed the quality of digital images were not at par with film. It was also during this time that post processing technology was developed, which he also didn't like very much. He is a purist who would wait to take the photo at the right time of day with the right light, more into taking a quick photo capturing the spontaneity of the moment and the most interesting composition of the subject.
Until now, he uses film photography, despite the limited number of pictures one can take using a film camera. In taking pictures, he has to plan well to make sure the photo was taken at the right time, depending on the subjects of his photographs⎯ street photography, travel photography, drama, culture, events or people. He also has an Instagram account named 'Leoboy' where he uploads some of his photos. However, he objects to taking photos regarding poverty. 
When asked how photography influenced his life as a doctor, Dr. Ona answered that being a film photographer has developed his emotional quotient and patience. Since he had to wait for the film photographs to be developed, there is no instant gratification. He learned to appreciate the roses, beauty, life, living and people. "It makes you love," he said. It has also somehow made him a more composed individual. He saw photography as something to look forward to outside his medical life. In his case, photography was a good outlet especially because medicine could be depressing. He feels fulfilment from his photos which he can look at through the ages.
"Everybody should be passionate about something," Dr. Ona said, "If you want it, then strive for it. One incentive is, if others can do it, then most probably you can do it, too, because everything is equal to us. Sometimes, we are too engrained in doing whatever we are doing. Whether its work or studies, we lose focus. But you know, sometimes you have to stop and smell the roses and enjoy life. Then you can continue again."
Dr. Carolina Tapia – "The Exerciser"
Among the few hobbies that she has, exercising, running and weight lifting, are the ones Dr. Tapia indulge in most. Almost like religion, she runs 2-3 times a week, an hour each time. On alternate days, she even lifts light weights.
Dr. Tapia has always been an active outdoorsy type of person since her childhood. Swimming and engaging in outdoor play from morning 'til sundown was life as she knew it as a child until teen-hood. But she only started deliberately exercising when she went into medical school. During her 3rd year, exercise became a fortunate necessity. She needed to devise a way to pump herself up for additional waking hours to manage the voluminous reading she had to do each night. 
It began during one exam week, when she stepped out around 12 midnight and ran for 20 minutes around their village rather than stress herself out thinking about the 100 or so pages in Schwartz that she had yet to read the night before an exam. That short run kept her awake for an additional 3 hours, enough for her to finish her reading. From then on, she became addicted to running. As for lightweight training, she remembers starting this in the stressful period between the board exam and waiting for the results. 
Dr. Tapia is not a very competitive person. But several years ago, she enrolled in a swimming class in UP to encourage her young daughter to learn to swim. The instructors had no choice but to place her in the oldest group—the 12-16 year old group—even if she was thrice their age. During the final activity likened to a swimming recital, she won the silver medal in the backstroke competition.
For Dr. Tapia, her hobbies have provided much benefit. Apart from keeping herself from developing stress-related illnesses, exercise gives her a greater awareness of herself, keeping her mindful not only of herself, but more importantly, of others⎯ patients, co-workers or students. She believes that a mindful doctor becomes more patient, understanding, empathetic and compassionate.
This is what Dr. Tapia has to tell us. "Be adventurous. Take risks…albeit calculated risks. Expand your knowledge, skills, beyond your areas of comfort and experience. Find that thing that will fuel your fire. As Walt Whitman said, 'Do anything, but let it produce joy.'"
Aside from giving you a sneak peek into the lives of some of our professors, we hope this article inspired you to channel your inner passions into something beautiful and beneficial—if not for others, then for yourself. For those who have found their inner passion, go ahead and work on it. Use it to complement your journey through medical school, and eventually, your journey as a doctor. For those who haven't yet, be encouraged. There is a wide range of passions—from the likes of campus ministry and joining outreach programs to the likes of painting, gardening and music. Realize and believe that despite the lack of time, the stress, the papers, the lecture notes and books to read, you have the potential to do so much more.
Writers' Note: We would like to extend our gratitude to Dr. Moria, Dr. Ona and Dr. Tapia for your time and willingness to share your passions. May you continue to inspire people with your lives.